UNIV 200-097: 10:00–10:50 W
UNIV 200-036: 11:00–11:50 W
UNIV 200-084: 2:00–2:50 W
UNIV 391-001: 11:00–11:50 F
5131 Harris Hall
Available to meet at other times in person and online by email appointment
Drop-in Office Hours, Spring 2020
There are no upcoming events.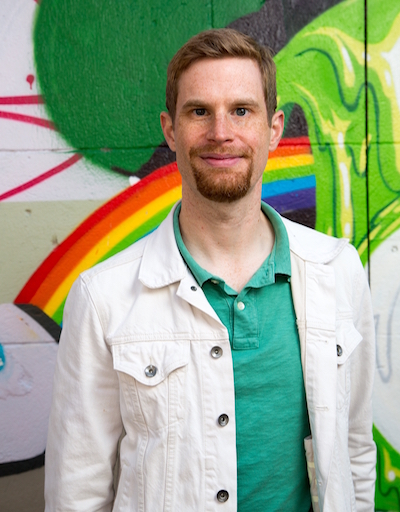 Photo by Kim Lee Photography. Taken in front of Richmond Canal Walk mural by Pose (2012 RVA Street Art Festival).
Dr. Matthew James Vechinski is an associate professor in the
Department of Focused Inquiry
 at
Virginia Commonwealth University
. He currently teaches traditional and
service-learning
sections of
UNIV 200
. (He has in the past led a section of 
ENGL 215
, and will begin teaching
UNIV 112
in Spring 2016.) Matthew's teaching in
Focused Inquiry
 draws on his interest in process-based writing instruction, communication design, and service-learning. He currently serves on the
VCU Service-Learning
Advisory Council.
His research centers on authors' relationships with editors and publishers, with a particular focus on writers of short fiction for American periodicals as well as postmodern and contemporary experimental novelists. He has also written on design, collecting, and social media. Matthew earned his MA and PhD in English and Textual Studies from the University of Washington, where he taught writing and literature courses for many years. He is a Wisconsin native and lifelong Badger who loves dogs, coffee, and fine writing instruments.
View his bio page on the VCU University College web site.